Gib's RV is excited to welcome Rick Doyle to our sales team. Rick was born and raised in Coos County and has been in the automotive/RV industry for over 35 years. Rick and his wife Tracie recently returned home to Coos County. They met in Eugene 35 years ago when Rick sold her a car. They've spent the last 35 years in Eugene working and raising their 2 daughters.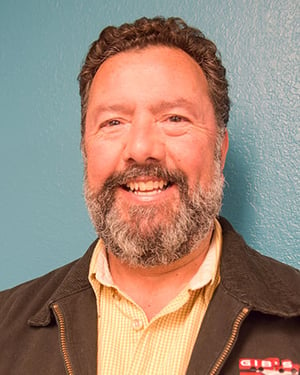 They moved home to the land that his Grandfather bought years ago on Sumner road. When he's not helping customers find the RV of their dreams, he's out working the land as his grandfather did. The land is a working tree farm that grows timber. It has supported and will continue to support his family for many generations.
When his sons in laws' came asking for his daughters' hands in marriage, Rick put them to the test. Swinging an ax and chopping firewood was the measure he used. Both men passed the test and have become close friends and are the sons' he and Tracie always wanted.
In their free time, Rick and Tracie enjoy bird watching. They are especially enjoying the move home for this reason. They love the outdoors. Swapping stories around the campfire with anyone who will listen is Rick's idea of the best of times.
Please help us welcome Rick Doyle to our sales team. He is warm, welcoming and is already a great fit with our low pressure, friendly team. Stop in and say hello, give him a call or contact him on our website.